**Specializing in making dreams come true - one spot at a time!**
---

Once upon a time...
with only a heart full of dreams, a little bit of luck, lots of determination, and yes, a couple of horses, we started down a path less taken. Fortunately for us - hoof prints don't fade as quickly as footprints!

What started as a little girl's dream has slowly spun into what is now Teloga Valley Farm. We started with one little app mare, one quarter horse mare, an old chestnut gelding and a very tolerant husband! We began "officially" raising horses in 1996 when we moved to the small community of Teloga, Georgia. Wow, that was so many years and several moves ago! In 1998, we were able to acquire a leopard weanling colt who taught me so much and helped make so many dreams come true. (You can read his story and legacy here...Talk About Tardee). At the same time, we headed West and after 4 months in Texas, settled in Oklahoma for a 2 year stint. In that time, we became involved with showing our Appaloosa colt and putting a direction with spots into our breeding program. We were then moved to North Carolina for a couple of years where we focused more on breeding and less on showing. In 2001 we had our first home-bred baby born, a beautiful blanketed filly. Two more appaloosa fillies would follow in 2002, one of which was Top Ten in the Nation FPD mares in 2004, and one last move to Canandaigua, NY was made. Since then we have consistently put quality, temperament and color on the ground through our foals. Though still a small farm by most comparisons, we aim to breed babies with great bloodlines, and even better conformation and potential. More importantly, we want any horse born and raised here to be well-mannered, easy to work with and totally in love with the people around them!
Where will this dream end? Well, anyone who has ever followed their dreams can tell you, there's always more dreams to be dreamt, all it takes is the courage to do so!
And it's not just my dreams that are being dreamt here...

So let us take you on a tour of the farm. And if you'd like, feel free to dream a few dreams of your own!
Keep up with all the goings-on here at Teloga Valley Farm with monthly updates on shows, new arrivals, adventures and more!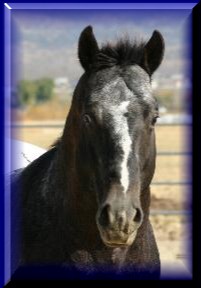 1998 ApHC Dark Bay Snowcap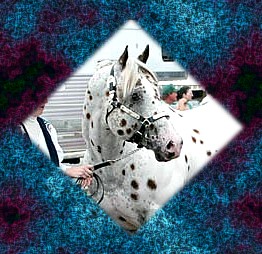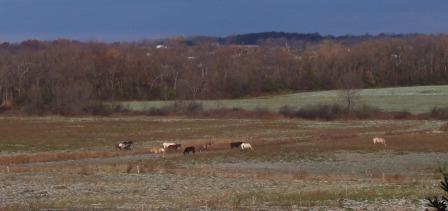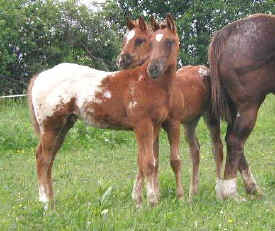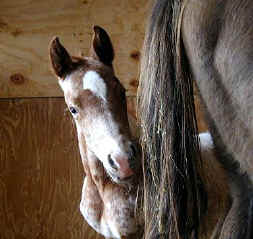 (Pictured: Tardees SweetGoodbye, 2004 filly by Talk About Tardee and out of Texana Reds Moon)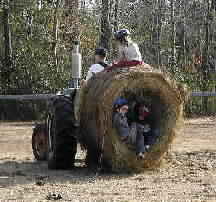 If you like the barn tour - or think you might have a dream or two we could help out with, please do let us know!