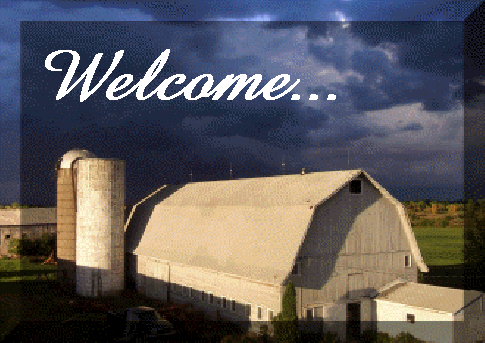 to Teloga Valley Farm

There have been some HUGE changes here at Teloga Valley Farm and we are still in the process of trying to find a good middle ground between everything we've been trying to achieve. We are reducing our herd just a bit more and stepping back a little from the equine business in order to pursue other interests that will consume a significant amount of time. I am currently working for our veterinary clinic and trying to catch up on everything I fell behind in while in school. And because the market is what it is, we have not been breeding our mares here. Once we get a better equilibrium going here at the farm, we will probably breed a couple of select mares, mainly for our own goals. We will continue to stand Dream Aloud to a very limited number of mares, and will not be doing much breeding of our own mares until the market picks back up.
Be sure to check out the horses we have for sale and our reduced prices because of these changes!
Teloga Valley Farm gets its name from the community of Teloga, Georgia, just outside of Summerville, where we began a dream of becoming a small farm, breeding and showing quality Appaloosas in 1998. Much of those first ten years can be found on our History page as well as on our founding sire, Talk About Tardee's page. And though times have changed, our farm's location has changed, our stallions have changed, and our kids have steadily grown up and, well, doubled since that picture of them running out to feed the horses in their little overalls, we are still full of dreams and working hard to fulfill them as well as to fulfill dreams of those who are interested in our program.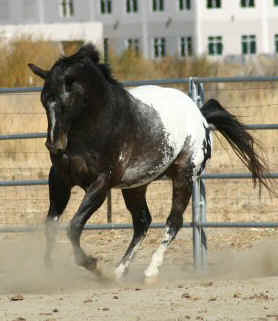 Today we stand ApHC Versatility Champion Dream Aloud and are looking to promote him and his foals. We encourage anyone who visits to Go Ahead...Dream Aloud! We are happy to help you spot those dreams!
***
Come on in and Spot Your Dreams!
The best way to get in touch with us is through

but we can also be reached by phone at 585-752-1105
or by snail mail at
4198 County Road 4
Canandaigua, NY 14424.
*****
If you are trying to reach Dr. Travis Yates, DVM, formerly of Phelps Veterinary Hospital you can reach him at his NEW CLINIC!!!!
The Country Vet
585-412-6055
or if it's an after-hours/emergency call he can be reached at 585-752-4764.
The Country Vet is located on Rte 21 in the community of Chapin, just north of the 488 junction, in the front offices of the Martial Arts building (for those who know the area well, it's in the old Alexander's Store).
We are also working on a website for the clinic at:
So please make yourself at home, feel free to ask questions or contact us about any of the horses you see here, or just to chat. We're always up for a good cup of coffee, good friends and good conversation!
~ Janelle and Travis Yates
This page was last updated on:
08/19/2010